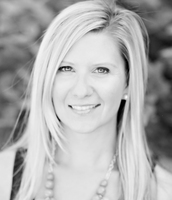 With over 13 years experience in the downtown Boston and surrounding suburban residential real estate market, Allison Shannon is a Real Estate professional who has proudly built a reputation for client service due to her engaging interpersonal style, unrelenting work ethic, comprehensive luxury marketing strategies, thorough knowledge of the marketplace / inventory and skillful negotiating. She is responsive and professional coupled with integrity and a true passion for her work. These traits have earned her an exceptional reputation in a highly competitive industry.
Allison brings more than a knowledge of transactional real estate. With a background in interior design and renovation she is a noteworthy asset for buyers and sellers alike. She offers her clients valuable insight into a home's fullest potential and projected worth. Leaving no stone un-turned when working for her sellers, Allison's impressive staging abilities paired with her network of reputable contractors allows her to increase her clients return by adding tremendous value prior to market measured by her consistent record-breaking sales.
Allison takes tremendous pride in her work, gaining an advantage for her clients and maintaining excellent longstanding relationships in the brokerage community. She welcomes the opportunity to discuss any and all of your real estate needs.