---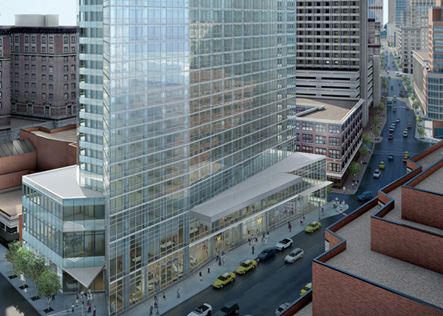 W Boston Residences
The W Boston Residences are a welcome addition to the already flourishing Mid-town/Theatre District neighborhood of Boston. The building features 28 floors of luxury condos and the 5 Star W Hotel. Residents enjoy preferred treatment at the W Restaurant, Bar, and Spa located conveniently in the building. All it takes is a push of a button on your house phone and all of the W's world class services are available at your finger tips. Owners of the W Residences also enjoy reduced rates at other W hotels around the world!
The residences are what really make this building exciting though. The kitchens feature appliances by Wolfe and hard wood floors can be found throughout the living areas. Some units of the W Residences feature 5 piece master bathrooms which you can enjoy a relaxing bath in after a long hard day's work. Almost every condo comes with 1 valet parking space as well.
Address: 100 Stuart Street – Boston, MA 02116
Neighborhood: Midtown / Theatre District

View Larger Map
RE/MAX Luxury Living | 46 Cross Street | Boston, MA 02113 | Tel: 617.227.7007 | Fax: 617.227.7005 | Email:
[email protected]
Copyright © Remax Luxury Living.