---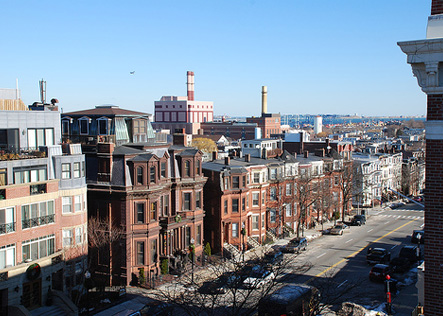 South Boston
Once a predominantly Irish Catholic community, in recent years South Boston has become increasingly desirable among young professionals and families who are attracted to the neighborhood's strong sense of community and quick access to downtown and public transportation. People from all over the city enjoy taking a stroll around Castle Island, a Revolutionary War-era fort and 22-acre park that is connected to the mainland. "Southie Pride" is on full display in March when city residents flock to the neighborhood to enjoy the annual South Boston St. Patrick's Day Parade. Today the breathtaking South Boston Waterfront is emerging as Boston's newest neighborhood. Already home to the Boston Convention and Exhibition Center, planned development for the Waterfront includes residential, office, retail, and hotel use. The Institute for Contemporary Art, slated to open in September, stands as an iconic symbol of the South Boston Waterfront's unlimited potential.
RE/MAX Luxury Living | 46 Cross Street | Boston, MA 02113 | Tel: 617.227.7007 | Fax: 617.227.7005 | Email:
[email protected]
Copyright © Remax Luxury Living.