---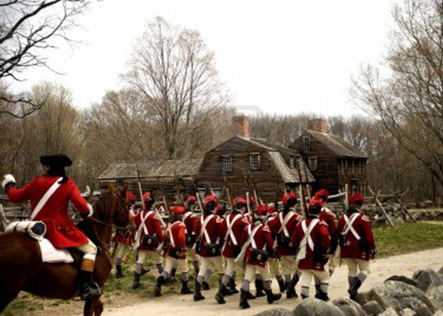 Concord, MA
Located 20 miles west of Boston, Concord's population has remained stable at 16,000 over the past several decades.  It is a picturesque New England community of handsome residences, preserved open spaces, family-owned farms and thriving commercial centers.  The town is served by MBTA commuter rail to Boston, Cambridge and Fitchburg; and a commuter bus to Boston.  State highway Route 2 runs through Concord, and Routes 128/95 and 495 are conveniently accessed.  The K-12 public school system includes three elementary schools, one middle school (on two campuses), and a regional high school with the Town of Carlisle.
Concord is also a member of the Minute Man Regional School District, with a campus located in neighboring Lexington, offering an alternative high school in Applied Arts & Sciences to residents.  Private schools located in Concord include Fenn School, Nashoba Brooks, Concord Academy, and Middlesex School.  Several pre-schools, nursery schools, and day care centers (full-time, part-time and co-op) are located in Concord.

View Larger Map
RE/MAX Luxury Living | 46 Cross Street | Boston, MA 02113 | Tel: 617.227.7007 | Fax: 617.227.7005 | Email:
[email protected]
Copyright © Remax Luxury Living.